Para-Nordic Asian Cup,  Pyeongchang, Korea
Jan. 28-31, 2016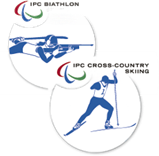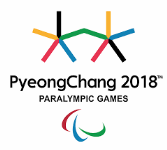 The National Para-Nordic Ski Team will be racing this week at the site of the 2018 Winter Paralympic and Olympic Games. The schedule starts off with sprint events on Thursday.
Skiing for Canada will be PNST members Mark Arendz, Brittany Hudak, Chris Klebl and Emily Weekes (Hollyburn Cross Country Ski Club, Vancouver) who is supported as a development athlete by Own The Podium. The team will be led by Head Coach, Robin McKeever. Brian McKeever will stay in Canada and race the Haywood NorAm, looking to qualify for the Ski Tour Canada 2016 World Cups.
On Friday there will be cross country distance races, with a biathlon sprint and then distance races on Sunday and Monday.
Check for updates from the races and results on the CCC website, Twitter, Facebook