German National Championships, Oberhof, Germany
Jan. 29-31, 2016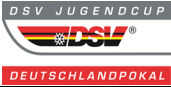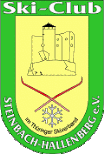 At the Haywood NorAm/World Jr Trials at Lappe (Thunder Bay, ON), a group of 10 juniors were selected to participate in races at the German Nationals, near Oberhof and an OPA Cup race in Campra, Switzerland. This will provide more international exposure to developing Canadian skiers.
Junior B-tour Team:
Team Leader: Chris Manhard
Molly Miller – Kimberley BC
Mia Serratore - Big Thunder ON
Anna Goodwin – Hollyburn BC
Laura Leclair - Chelsea Nordiq  QC 
Etienne Hébert – Montériski  QC
Samuel Greer – Highlands  ON
Gareth Williams – Telemark  BC
Julian Smith - Georgian Bay  ON
Eric Byram – Canmore  AB
They will have a busy weekend of racing in the Junior classes at the German Championships. Friday begins with a skate sprint, followed by classic distance on Saturday and finishing with a skiathlon on Sunday.
Schedule:  http://data.fis-ski.com/dynamic/event-details.html?event_id=37663&cal_suchsector=CChttp://data.fis-ski.com/dynamic/event-details.html?event_id=37663&cal_suchsector=CC
Follow the races on the CCC website, Twitter, Facebook