SMITHERS, B.C. – Snow lovers from across Northern B.C. came together in Smithers for the Teck Regional Snow Camp (Northern BC) from December 15th to the 17th. A record number of skiers, coaches, and coach support from the Junior Racers made the camp a high energy success.
With snow a little scarce in most communities, 70 skiers from Williams Lake, Prince George, Burns Lake, Witset (Moricetown), and Terrace came to visit.  Many guests slept over in the recently renovated day lodge.
The camp featured technique sessions in small groups, time trials, ski tours on the trails, great home-cooked food, hip-hop dancing, and even a skiing ballerina! Yes, the ski season is off to a great start in Northern B.C.!
 Thanks to Lisa Perry and Graeme Moore for their professional coaching, and to all of our wonderful volunteers!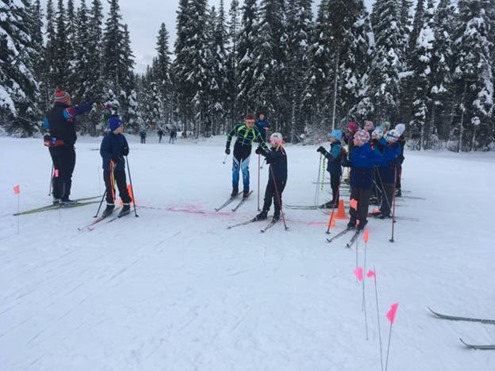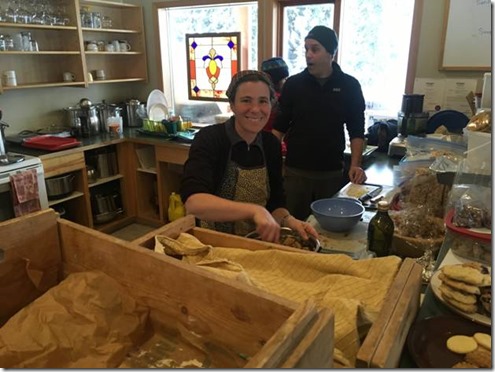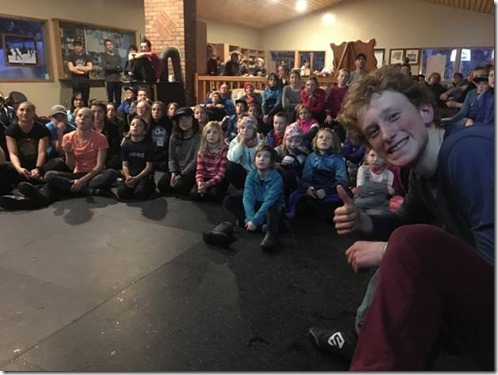 For more information, please contact:
Cross Country BC                                          Bulkley Valley Cross Country Ski Club
Cherielle Goold                                                 Lisa Perry
250-545-9600                                                   250-877-1618
adcoord@crosscountrybc.ca                            bvcoach@bvnordic.ca
Cross Country BC (CCBC), the provincial sport governing body for cross country skiing in British Columbia, is a not-for-profit, club-based organization of more than 18,000 members. CCBC offers programs and services to support the continuous development of cross country skiing for all ages and abilities, from introductory experiences to international excellence.
Teck Resources Limited is the title sponsor of CCBC's Skier Development Program, thereby supporting excellence in sport and providing youth with experiences that will help them prepare for the for the future. For more information on Cross Country BC, please visit www.crosscountrybc.ca.