Hannah's Journal
Feb. 19th, 2016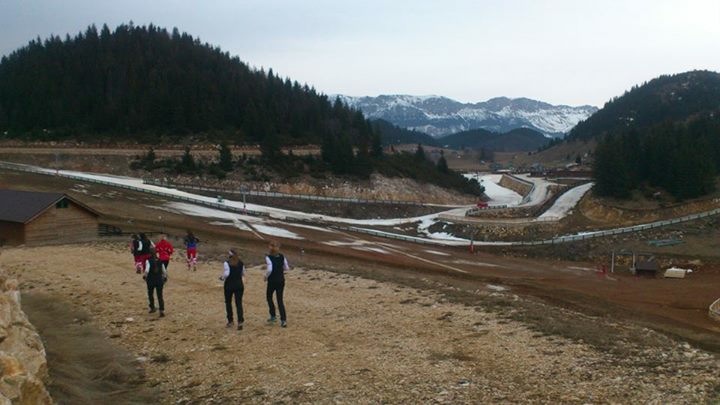 It's my second day in Romania and as you can see from the photos there's not much snow here.  The small country road is one of the places where we have been running.  They are busy hauling snow from the mountains and we should have a 2.5 km loop that we can ski and warm-up on soon.  The race course is really neat.  From the stands you can watch most of the race as the course loops through the stadium numerous times.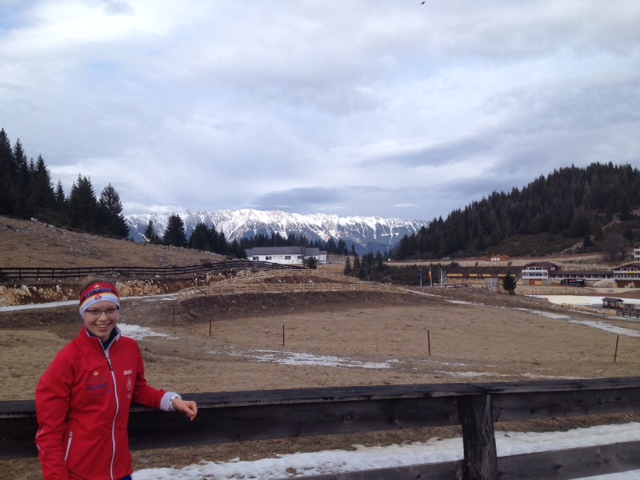 I had an excellent rollerski today.  A grand total of 30 min. because there are five rollerskis for the twenty of us.  The coaches were fortunate enough to rent five pair from the local club.  And Coach Charles led the best stretching core yoga workout ever.
I was also playing soccer with the Australians today.  Everyone on my team asks me how I know the Australians.  I'm gradually making friends from across the globe.  When I see someone on my way to where we eat I ask them, "Do you speak English?".  So far I've successfully met two Finnish girls and an Estonian.  How cool is that??
Hannah
Feb. 18, 2016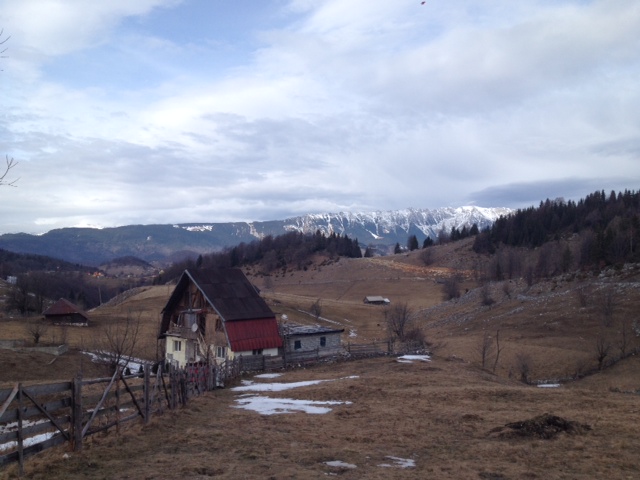 I'm writing as we're driving to Raşnov, Romania.  Snow is scarce. Big difference between Austria and Romania.  Austria is very neat and clean and tidy.  Here in Romania there is lots of litter on the side of the road, stray dogs everywhere, flocks of sheep, medieval looking buildings, gardens at almost every house, horses pulling wagons, people selling produce at the side of the road.
I actually find it much more interesting than Austria.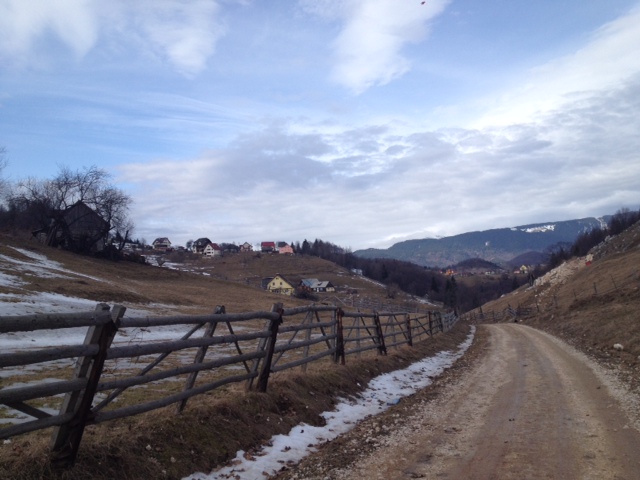 A couple of hours later...
We arrived at our hotel and went for a little jog checking out the race course. Most of the stadium is covered in snow and some of the race course. Other than that there is grass, dirt, and gravel. We are not allowed to ski on the trails until Sunday. Darren (my coach) was serious when he said that we should keep up our running legs through the winter.
Update you later. Going to dinner now.
Hannah
Still in Austria Feb. 15, 2016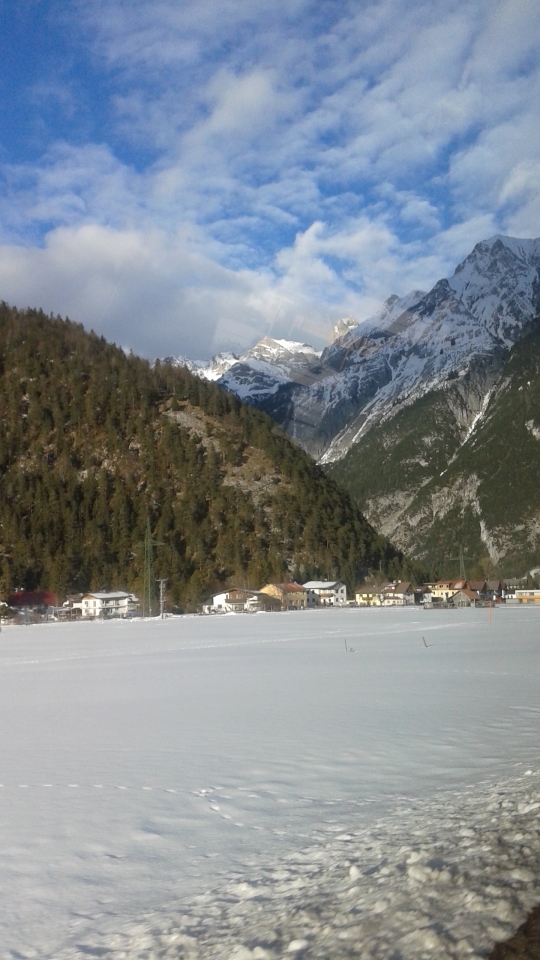 I am soooo glad I'm able to speak French because half the time (or more) the conversations are in French and I am able to follow along.
We visited Innsbruck this afternoon. All the buildings along the river are in a row and painted bright pastels. All the colors remind me of Silver Star Village. Old Innsbruck has cobblestone alleyways and expensive shops that line the streets. I lost the group while I was looking at scarves. Luckily Old Innsbruck is very small so I found the big red Canadian hats again.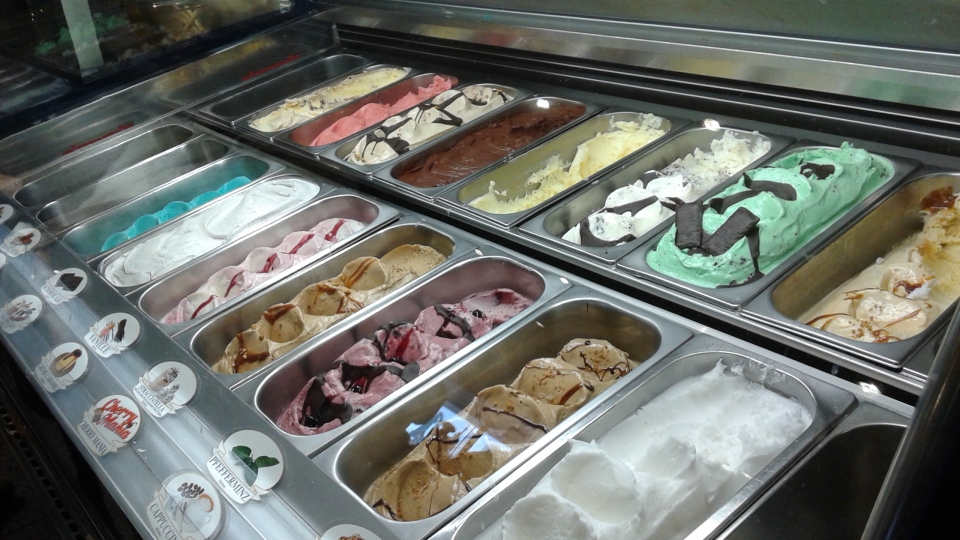 The Australians are also skiing in Seinfeld Austria this week. I've seen then twice on the trails now. The alactic sprints felt good today, especially the double pole. I'm feeling like I belong on the team and there is no place I'd rather be.
Hannah
Feb.14, 2016
Happy Valentines Day from Seefeld Austria!
I skied today and there were so many skiers on the trails. I would love to see more of that back home. The trails are a five minute walk away from the cozy little hotel we're staying at. The town is remote with snowy mountain peaks all around. The buildings look as if they're from another century. Some have a little mural on the front or painted designs around the doors and windows.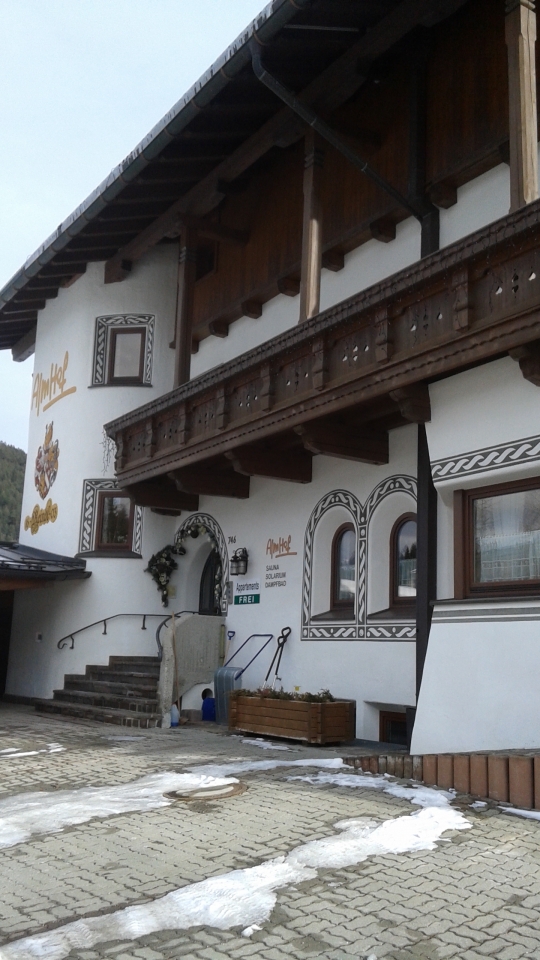 Being with the team is so much fun. I am a little shy and untalkative but they manage to keep me in the conversation by asking me questions.
This place is unique and beautiful in its own way. I stand proud when I am with the team.
Hannah
Feb. 13, 2016
Hi everyone! I am now on European soil!!  We're just listening to the German radio on our way to Seefeld, Austria. I forgot they speak German here and tried to ask a lady where the water fountain was.  Got a blank look. It's neat hearing people around you speak a different language.
Glancing out the window, sometimes I see the odd patch of castle-like houses painted in pale yellow.
Flights went smoothly for the most part. My hummus went through customs three times without a problem. Had to really hustle in Toronto to make the flight. Luckily, there was another skier going to worlds, Jack, who helped me navigate the crazy massive Toronto airport and get through customs in a hurry.  Enjoying the trip so far.  Trying to stay awake.  Thank goodness  for helpful team mates!