High Performance Integrated Support 
Canadian Sport Institute / PacificSport Athlete and Coach Registration
Program Description:
The Canadian Sport Institute, through a partnership with the Province of BC, viaSport, the network of PacificSport Centres, and Cross Country BC collaborates to deliver programs and services to ensure BC athletes and coaches have every advantage to win medals for Canada. The partners work jointly to encourage sport excellence and increase podium performances in communities throughout BC.
With the above purpose in mind, Cross Country BC may nominate athletes and their coaches who meet sport specific performance criteria for Canadian Sport Institute / PacificSport eligibility. Upon registering, athletes and coaches can engage in enhanced programs, benefits, and selected support services through the Canadian Sport Institute and the network of PacificSport regional centres in BC.
Athlete support is divided into four levels, each with a slate of designated benefits.
Athlete Support: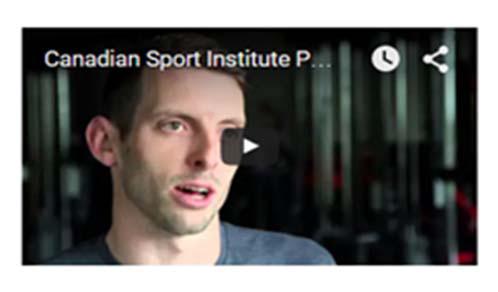 GymWorks™ (free/discounted fitness facility access)
Access to benefits and discounts on sport performance products and services at local community supporters and FoodStuff™ partners
Access to Free sport education opportunities including the Sport Performance Speaker Series the Athlete Advance™
Ability to apply for grants and bursaries (centre-specific)
Athlete Resources: Performance Points, Athlete Logbook, Performance Health Handbook, AthletesCan, Sport Canada AAP guidance
Medical Resource: Canadian Athlete Insurance Program (CAIP), SportMedBC
Anti-Doping Education: Canadian Centre for Ethics in Sport, Global Drug Reference Online, World Anti-Doping Agency (WADA), Canadian Anti-Doping Policy
Programs: IGNITE, Canadian Sport School, Advanced Coaching Diploma, International Coaching School
Access to knowledgeable, resourceful and helpful athlete and coach services staff in their region
Athlete Selection:
Cross Country BC in cooperation with the Canadian Sport Institute and PacificSport, has created a set of criteria for selection to the Athlete Nomination List. There is no application process. Athletes are selected by Cross Country BC, and a list is submitted to the Canadian Sport Institute. View the selection criteria.
Coach Selection:
Coaches can also receive access to services if they are identified by Cross Country BC as the primary or secondary coach of the nominated athlete. Like the athletes, coaches will receive a notification via email from Cross Country BC. 
Athlete/Coach Notification:
Upon approval of the Cross Country BC Nomination List, athletes and coaches will be notified by Cross Country BC and provided with the information to complete enrollment at one of the nine (9) centres across the province.